Member Login
Billions of Dollars are Given Away
With thousands of federal programs alone, there might be money out there just about anyone - or anything. Apply for your piece today!
Let's get started!

Select your type of funding:
Here's how it works
New USA Funding is an online funding application system that gives you access to over 20,000 APPLICATION SOURCES, including GRANTS.
REGISTER
Easy to fill out. Your information is secure.
RESEARACH
We provide the application sources and teach you how to apply.
APPLY
There's no limit on the number of grants you can apply for.
What people are saying:
I am pleased with the ease of use and content of this service. I am new to funding writing and prior to connecting here I felt overwhelmed in searching out funding opportunities on the Internet.
I would say that your website is easy to use and very beneficial when looking into getting funding. I liked the live customer service that was provided when using the site. I also like the simplicity of it as well as the amount of content provided.
The layout is very easy to follow.
I would say that the service was well focus and directed to my area(s) of interest and simple in the presentation format, so it was "user-friendly.
I would say that it is easily accessible and that it helps you with all the aspects that you need to help you find your answers for finding funds for schooling.
New USA Funding far surpasses all the rest! I highly recommend it!
Where does the money come from?
It's a documented fact that Billions of Dollars in Free Money are donated every year by American Corporate Giving Programs, Foundations, and other Charitable Institutions, Individuals, and Other Agencies. We read daily about gigantic sums of Funding being given to businesses and individuals, just like you, to help them fulfill their goals and dreams, but often times these people will not tell you HOW or WHERE they got this Funding. In order to know HOW and WHERE to tap into these vast treasures, don't sit around and hope you hear it through the grapevine, find out yourself with the help of New USA Funding.

Many funding opportunities are awarded for projects and businesses for general operating expenses and other capital, such as, a new building or major pieces of equipment. Sometimes you can also include inventory, salaries, labor, advertising, marketing, etc. Also remember that most funding is not available for personal expenses or paying off debt, but there are other assistance programs out there to help you out of your situation!
Start the Application Process Today
"Groups to help low-income residents in Silcon Valley get $934,000"

"Funding Remains Center Stage"

"Funding as a Business Model: Win-Win.."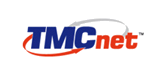 "Sprint's New Community Programs to Award...more than $50,000"

Here are the FUNDING CATEGORIES you'll have access to with over 20,000 APPLICATIONS to apply to!
We've recently added the following number of applications:
Last 7 Days: 298 new applications
Last 30 Days: 1,228 new applications
Last 90 Days: 2,709 new applications
Get your piece of the funding pie.
Don't worry about your present financial situation. Funding applications do not require collateral, credit checks, security deposits or co-signers. You can apply even if you have a Bankruptcy. Also remember that government funding is not available for personal expenses or paying off debt but there may be other assistance programs out there to help you out of your situation!
Start the Application Process Now
Don't wait. The money you need may be given to your neighbor, if they qualify!
Grant Application Services
In order for us to pay for the expenses we have incurred compiling this information, we are forced to charge a small $29.95 to cover our costs. The information also comes with a guarantee.

Good news: this fee comes with a GUARANTEE! If you apply for the funding opportunities and yet you don't receive the funding, your fee will be refunded to you! All you have to do is provide our support staff with the funding agency you applied to and the response you received and your fee will be refunded immediately. You will have 90 days from the date of this transaction to submit your refund request along with your denial letter. So there is no risk: you have nothing to lose!

What are you waiting for? New USA Funding has the tools and resources you need to guide you in the process of finding and applying for funding. Open the door to funding opportunities. Get started now!
Begin the process now!
Sign up today!
The sad news is most people never apply for any kind of funding because they just don't know "how" or "who" to apply to, not to mention the fact that they think it is too hard. It may be easier than you may think, but you will never know until you try, so what are you waiting for?
Start Applying Today!